In 2012, Facebook made their biggest ever acquisition to date by buying out Instagram for a little over $1 billion. Since then Instagram has grown as a marketing platform and now offers advertising options for businesses through the Facebook Power Editor. Instagram has over 400 million users and recently topped Twitter to become the second biggest social media platform behind Facebook.
In this article, I run you through what Instagram ads is capable of achieving for your business.
Instagram users spend more money than anyone else
Instagram's marketing side of things primarily focused on branding the biggest names in business, but with their recent changes and introduction of new ad formats, they are now a much more desirable option small and medium size businesses.
In their latest blog post they stated that they will be introducing direct-response ads. These are media units that come with a call-to-action leading the prospect to your website.
But Facebook had this years ago, this is nothing new.
Yes you're right, but there's a huge difference between the audience that uses Facebook and the audience that uses Instagram.
Instagram is primarily image based while Facebook uses all types of content from text updates to blog posts. Research has revealed that consumers who use Instagram are more likely to make a purchase from ads seen on Instagram than any other platform.
Socialbakers found that engagement on the average Instagram post is several times higher than Twitter:

Consumers are using Instagram as an online shopping mall and will often search through a business's Instagram page to check out their offers and products before making their decision.
Since the average Instagram user is much more likely to take action and spend money, serving media with the objective to generate sales will yield a better ROI than most other mediums.
Facebook users access Facebook to keep in contact with friends, family and even use it as a news source, whereas Instagram uses access Instagram to decide what to spend their money on.
Facebook is currently rolling Instagram ads through the Power Editor, sharper audience targeting with direct ads will allow you to serve media to prospects who are more likely to take action.
What's currently working on Instagram?
You must understand that Instagram is like nothing else. Posting sub-par images or using aggressive marketing tactics doesn't work so well.
Engagement and interaction with content is much greater on Instagram than other platforms, and content that adds value or is artistic works above everything else. Free giveaways with Instagram competitions are an awesome way to provide fans with value, drive awareness and increase engagement for a product or service.
Jolli Times ran a contest where they asked their followers to tag 3 friends into their picture for a chance to win one of their watches:
They received 327 likes and over 1,300 comments.
Instagram also has an ace under its sleeve, it allows the use of native ads to promote content. Native ads are paid media units that are integrated with organic content to make ads look less like ads and more like organic content.
Marketing Land revealed that native ads receive more clicks and a higher conversion rate than regular ads:

Instagram is a platform where artists/brands share amazing content. Advertising is fine, but you'll need to adjust the voice of your ads to provide greater value and water down the promotional aspect somewhat. Many of the top brands don't even mention the price of their products on content.
Here's the latest Instagram feed for Adidas and Starbucks, there is no marketing copy or pricing. Just inspiring pictures: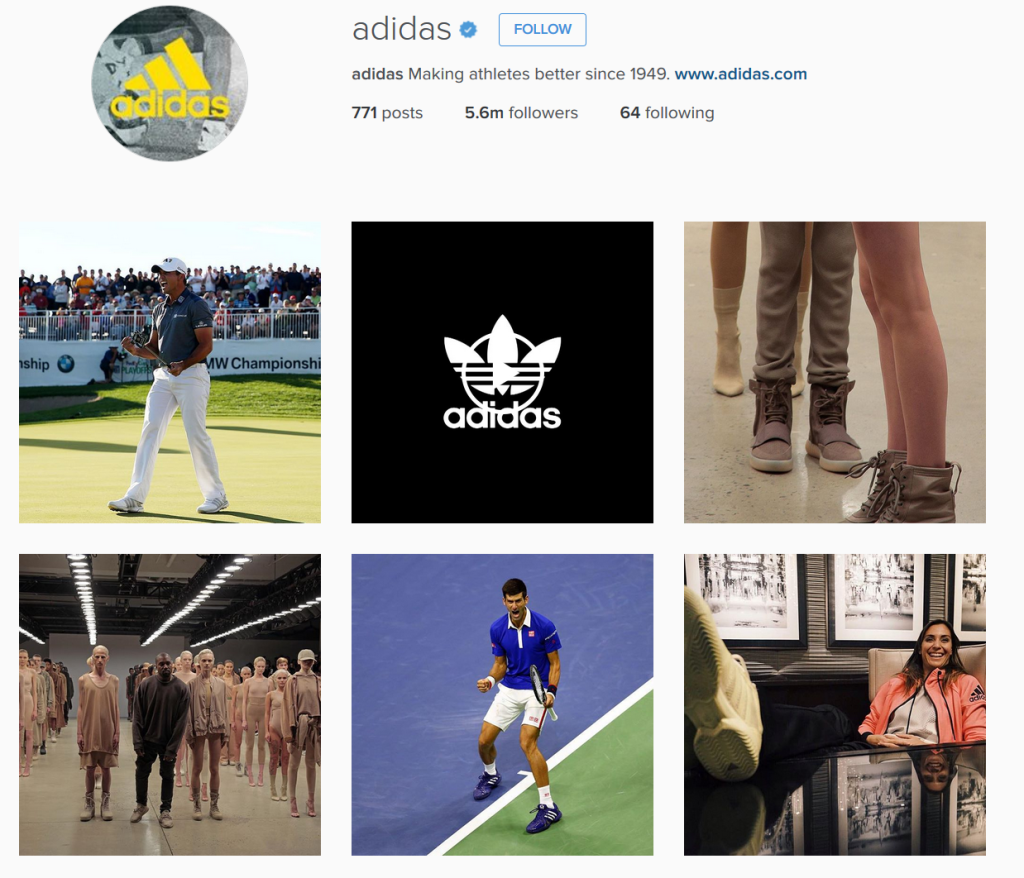 Show your products using the right filters and settings is how media needs to be created.
How to gain access to Instagram Ads through The Power Editor
To create Instagram ads through the Power Editor, you'll first have to link your Instagram account to your Business Manager. To do this login to your Business Manager account by clicking here, on the dashboard click on Business Settings and Instagram Accounts.
Click the Claim New Instagram Account and follow the details to tag your Instagram account to your Business Manager.
Once linked, login to the Power Editor and create an ad as usual but when selecting places to serve your ad, ensure you check the Instagram placement to serve your ad on Facebook as well as your Instagram page. At this moment in time Instagram only supports 3 ad objectives, they are:
Clicks to website
Video views
Mobile app installs
To launch an Instagram ad through Facebook, you must select one of the three objectives above. If you select any other ad objective, you will not have the option to serve it on your Instagram Page.
You can setup conversion tracking for Instagram ads the same way you do for Facebook. You can learn more by reading our custom audiences and custom pixels article.
What type of ads are available on Instagram
Instagram ad formats include:
Picture and video – these are typical Instagram updates which you can promote and add relevant call-to-actions.
Carousel – allows you to add a series of photos to tell better tell your story. Prospects must swipe left to view your next image and a call-to-action can be placed on the last page.
Summary
Instagram is making huge changes in 2015 to provide smaller businesses with the opportunity to increase marketing reach through their platform. If you're a business that sells products online or a large part of your content strategy involves visual content, there's no better time to start accessing Instagram to grow your business.
As Instagram begins to roll out their marketing features this year, you'd be mad not take advantage of them.