Another month and another list of Instagram updates for brands to take advantage of.
In this post I'll be discussing two of Instagram's latest updates:
Carousel ads added to stories
Recommended posts
Carousel ads added to Instagram stories
Instagram announced on February 1st, 2018 that advertisers can now use up to three pieces of media for each Instagram stories advert.
Before, you were allowed one story for a total of 15 seconds. Now, the new update gives brands an extra 30 seconds and a total engagement time of 45 seconds.
Instagram users can interact with your carousel stories as they do with regular stories. They can rewind, pause, and double tap to skip them, or swipe up to be sent to your website.
This extra 30 seconds of inventory gives you room to maneuver and tell a deeper story.
Keeping user engagement within the first few seconds of your story will be key.
Forty-five seconds is a lot of time to ask someone to give up on social media, and your audience will know there are three stories in total as they'll see the content bar at the top of the advert.
This means your content has to be compelling to keep users' attention, but that should not be difficult.
People who use Instagram stories will usually have the sound on or their headphones in, so unlike regular videos where people watch without sound for the most part, you also have the added benefit of knowing they are most likely listening, too.
Instagram stories is all about telling a story (it's in the name).
Use this extra 30 seconds to provide your audience with information on what makes your brand different or the story behind a product.
Direct response doesn't work well with stories, only storytelling.
Recommended posts now on Instagram
It's not often that Instagram makes an update to their platform that annoys their user base, but their recommended post update has been met with mixed reviews.
Recommended posts is a feature that will serve Instagram users posts of accounts they may like based on who they are currently following. For example, if you're following a lot of accounts that focus around the vegan diet, Instagram may recommend you posts from other accounts with the same message.
These recommended posts will not be placed between posts of people you follow. Instagram states that they will only be shown after you have viewed all the content within your news feed.
When you're served a recommended post on Instagram you'll see bar pop-up telling you that the post has been suggested. You then have the option to hide the post if you don't want to see that account again: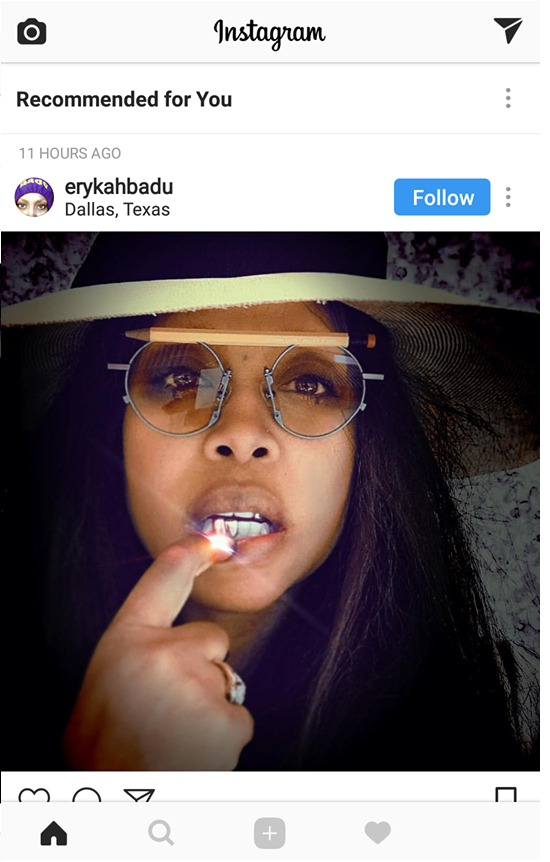 Instagram users have been quick to criticize the feature, saying that they don't want to see more ads, nor do they want to see suggested content.
Instagram uses a machine learning algorithm to suggest posts that users may like. Over the coming months, when they refine this feature, I'm sure the complaints will go away.
If this feature turns out to be a huge hit in the months to come and increases the time users spend on Instagram, posting more organic content as part of your Instagram strategy will become even more valuable.
Note: Recommended post shown on Instagram are not adverts but posts from brands and user accounts. You cannot place ad inventory here (yet).
Summary
Carousel stories and recommended posts are both new features on Instagram that help businesses reach new audiences.
Very few brands are using the carousel stories placement, which means inventory will be cheap, so take advantage now before it's too late!
You have been given 45 seconds of ad space on an Instagram placement where users want to see video and most likely have the sound turned on on their devices. Use that to your advantage and get your message out.