Facebook recently launched Instant Experience, which is an upgrade of their Canvas ad format.
In this article I'll explain what Instant Experience is and how you can run Instant Experience ads going forward.
What is Instant Experience on Facebook?
Instant Experience is a new addition to the ads section of the Ads Manager. Using a carousel, single image, video, slideshow, or collection, you can now attach an Instant Experience for users viewing your ads on mobile.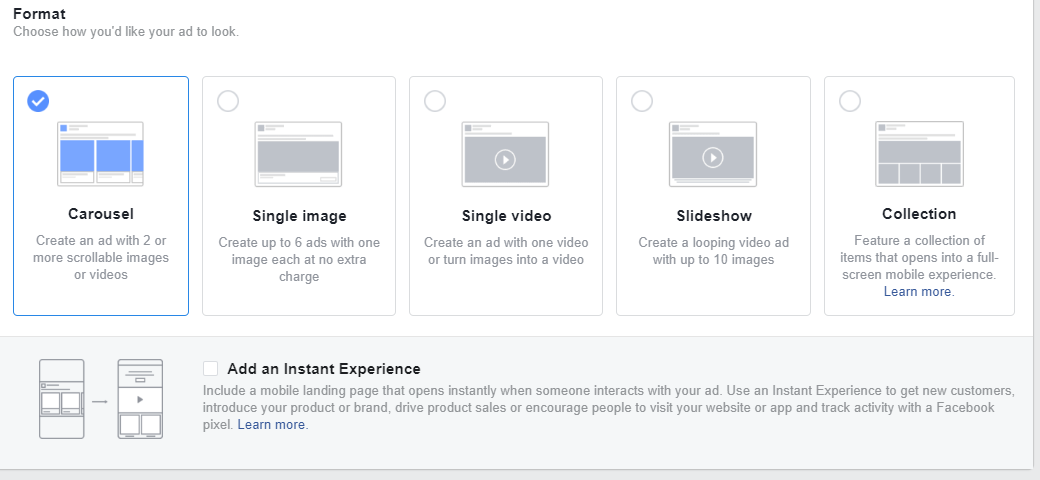 Instant Experience is a landing page that opens as soon as someone interacts with your ad. Within your Instant Experience you can add photos, a carousel, text, and video. Users can swipe down and across to consume the content, which loads much faster than sending users to an actual landing page.
Using the pixel you can retarget anyone who opened your Instant Experience or clicked any of the links within it.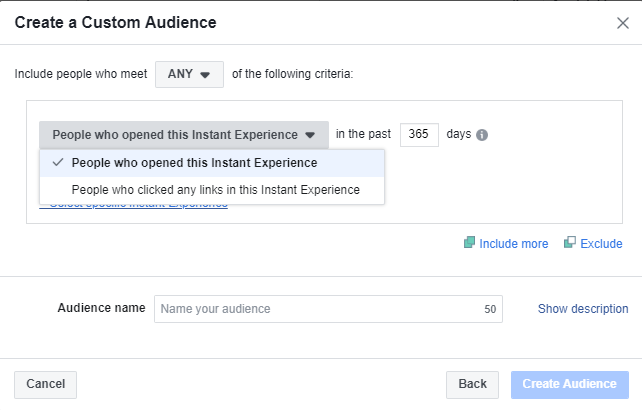 Benefits of using Instant Experience
There are three big benefits to using Instant Experience on Facebook. They are:
Fast load times – Instant Experience loads 15x faster than normal web pages. If your client has pages on their website that take too long to load or are not mobile friendly, then using an Instant Experience may yield better results than sending users to your website.
Easy to create – Making your own Instant Experience is easy – it doesn't require you to know any coding. Everything is created using a WYSIWYG editor, and Facebook provides three templates that help you win customers, tell a story, and sell products.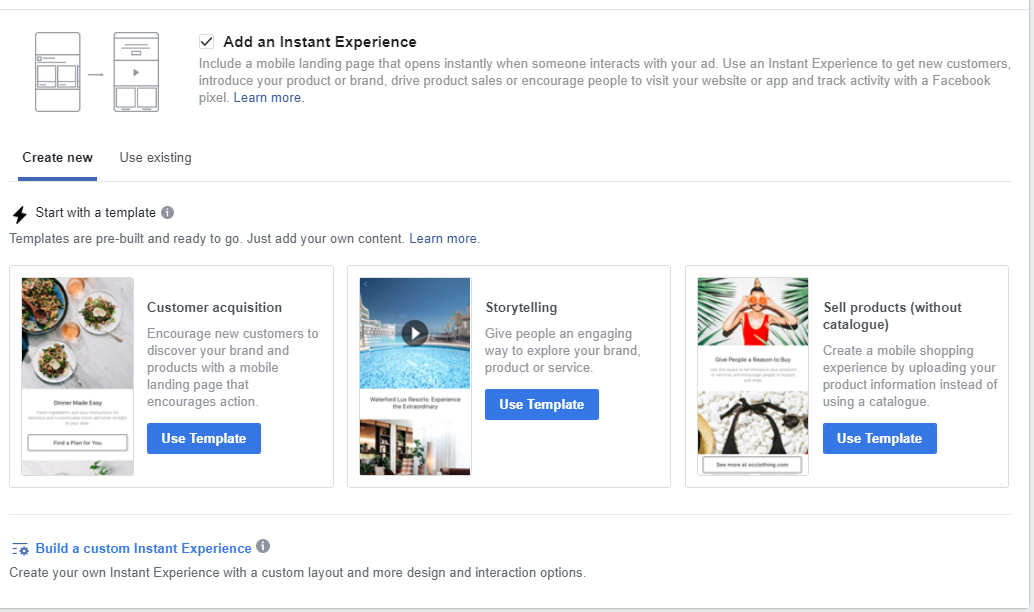 You can also make your own by going to your Facebook Page > Publishing Tools > Canvas (Instant Experience).
Metrics – Instant Experience has its own metrics dashboard that shows how users engaged with your Instant Experience. Sometimes traffic from Facebook and Google are off when you send users away from Facebook and to your site.
You can also create an Instant Experience for Facebook and Instagram for mobile users.
How to get started with Instant Experience today
Instant Experience is great at targeting users at every level of your funnel.
Traditional Facebook ads are very limited in what you can do; for example, there are only so many images or words you can fit in the text or headline section of an ad.
Instant Experience lets you take things to the next level by creating your very own landing page where you can expand on your original messaging. Some Facebook users scroll down, consuming everything on their news feed, but they rarely click-through on ads because they want to catch up with things they've missed for that day.
Instant Experience solves that problem by allowing users to remain on Facebook while consuming more of your content.
Instant Experience is also a great way to list more benefits and features of your flagship products, or to better quantify what product categories you have.
You can use the following objectives to run Instant Experience ads:
Reach
Brand Awareness
Traffic
Video Views
Conversions
What are you doing with the new Canvas update?
The more real estate you can use on Facebook, the more likely users are to make the intended action you want.
Create a few Instant Experience ads for your best-selling products and upcoming holiday promotions and test them against sending traffic to landing pages. With this updated feature you can pixel more users who consumed your Instant Experience, as it can take up to several seconds for a pixel to fire and track a user on a landing page.
How will you use Facebook's new Instant Experience?