Facebook has now added functionality for users and brands to share Richer 3D posts on Facebook using images or videos.
In this article I'm going to talk about this new post type, how to make your own 3D posts, and ways that e-commerce stores can integrate this feature into their Facebook funnel.
What is a Richer 3D post?
This is a Richer 3D post: Go on, play around with it.
Richer 3D posts let the user get a full 360-degree view of your post or video with full interaction.
3D posts are created in the GlTF 2.0, which gives brands the ability to easily design 3D posts of products and designs:
It's the first time users can interact with your post and see your image from different angles.
Should you be focusing on 3D content?
Virtual reality software for everyday use is many years away, but these Richer 3D posts are amazing to showcase a product:
For brands in the retail and apparel space, one of the main reasons shoppers visit your website but fail to order is because they don't know exactly what the item will look like until it arrives.
I'm sure you've come across items you wanted but hesitated to buy because you were worried about the fit, size, or design due to a lack of images.
These 3D posts give a 360-degree view of your product and provide the user with better context of what you're offering.
Facebook bought virtual reality startup Oculus in 2014, so I don't expect this 3D posting to just be a concept that they will never execute.
In fact, I think we should expect to see more 3D post types in the works and maybe functionality with DPA later down the line.
Richer 3D posts scream "come and play with me!" Since very few brands are using it, I believe in the coming weeks and months it's going to be a great way to increase organic reach. The examples used in this article have received tons of free engagement with people tagging their friends because they are wowed by the post format.
Facebook stated that they are trying to make 3D a native part of their platform.
Facebook started out as a text-heavy platform with users writing plain text status updates; now, it has moved to images and videos. Facebook believes the natural progression of content will now turn to 3D and VR.
The amount of things you can do using Richer 3D posts is limited. As of right now, you can upload an objective image and create your own background color:

Once the technology improves, you'll be able to place your products in real environments, giving prospects a better idea of what items will look like in their home or on their person.
My thinking may be a little far-fetched for today, but imagine if you could create a virtual reality shop where Facebook users can walk around, view different items, engage with staff and more using VR ware.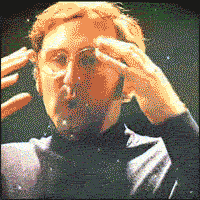 I really think that is where we'll be at in 10 years.
How to create 3D posts on Facebook
As of right now, there are four ways you can create 3D posts on Facebook. They are as follows:
Create a 3D post programmatically with Facebook's 3D Posts API.
Share a link to a web page that has Facebook's Open Graph Sharing metadata tags.
Share a local asset on an Android device using Android's native Sharing action.
Drag and drop your asset into Facebook's post composer and publish it.
You can find the full details on getting started by visiting the Facebook Developers section on 3D.
Start testing with 3D posts now
I would start testing 3D posts by getting the top 5 selling items in your store and turning them into 3D posts.
3D posts are going to be great to place at the top of your funnel because they will drive engagement, and I think they will work very well when retargeting website visitors who viewed the product in your store but didn't reach the checkout.
3D posts on Facebook is just getting started, and e-commerce brands need to get their hands dirty and learn as much as they can about 3D content and how their audience responds.
It will become a much bigger part of Facebook in the years to come, so by jumping in now you'll be that far ahead of everyone else when 3D posts become mainstream.