Earlier in August, Facebook Australia announced partnerships with six Australian news publishers in a deal that would allow Facebook to share their stories on their Watch network.
In this article I'll discuss what this means and what marketers can expect going forward.
Facebook turning the screws on Twitter?
Facebook has entered into a 12-month agreement with the following Australian publishers to post content on the Facebook video platform, Watch:
7NEWS
Nine News
Sky News
PEDESTRIAN.TV
NETWORK 10
Junkee Media
Andrew Hunter from Facebook Australia did not mention in detail what the contract was worth but did state that each publisher will receive a minimum guarantee against any ad revenues generated from their content.
Publishers will be able to test various videos and stories to see what users are most interested in from a range of video formats.
I believe that part of the reason why publishers are working with Facebook is that their own organic reach is declining.
To have access to many of these news channels, consumers will need to pay a monthly subscription to a service like Foxtel, which can start from $49 per month with a minimum contract of 12 months.
With streaming services like Netflix allowing you to stream content at a fraction of the price, publishers are getting less reach with their content.
Declining reach and the minimum revenue guarantee offered by Facebook is the main reason for Australian publishers to team up with Facebook.
As of June 2019, 15 million Australians logged in to Facebook each month. This is a staggering amount given that the total population of Australia is less than 25 million.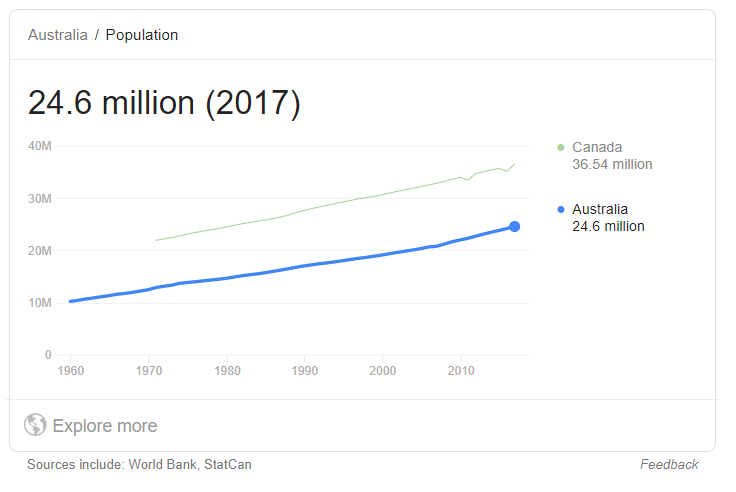 Some people are saying that Facebook's motive is to turn attention away from the Australian Competition and Consumer Commission's (ACCC) study, which was investigating the impact that digital platforms have on media.
Maybe there's some truth to that, but I believe that Facebook is thinking about the bigger picture.
As of today, many people consider Twitter to be the number one social media platform to keep up to date with news, with 74% of Twitter users logging in to Twitter to follow the daily news and 40% of users saying they use Twitter to be alerted of breaking news stories.
Facebook wants to become the leader in every area including news, and this is the first step it is taking to become an outlet for breaking news.
Is more ad inventory coming to Facebook?
If this works and Australians start tuning in to Facebook Watch to stay up to date with trending news, it will be huge for marketers.
It will bring a new demographic of users to the platform to target, and it will open up a lot of ad inventory which is never a bad thing.
We are still a good few years away from that as the 12-month deal with Australian publishers is considered an experiment to see if users will tune in to Facebook Watch for news.
Facebook: the platform that keeps on growing
Every week, Facebook is in the news because it is doing something new and exciting.
This is great for advertisers as it means that Facebook is bringing new demographics to the network and introducing new inventory that we can take advantage of.
I'll be keeping a close eye on how Facebook Watch performs with Australian news publishers. I would not be surprised to hear a similar team coming to the US in the next year or so, either.