Does your Ads Manager look like it just had a makeover? Well that's because Facebook is rolling out a new update. In this article I'll be talking about these changes and what you should expect.
The new Ads Manager
Facebook states that the new Ads Manager will provide users with more simplified navigation and a crisper design and new campaign management experience.
I've spent a few days using the new Ads Manager and I have to say, I like it.
It was a little hard to navigate through the new layout at first – as it is with all new user experience updates, it can take some time getting used to them. But after a few hours of intense campaign creation, I felt right at home.
One of the biggest changes I saw was that reviewing and publishing edits to ad-sets or advert buttons are now on the left-hand side of the Ads Manager: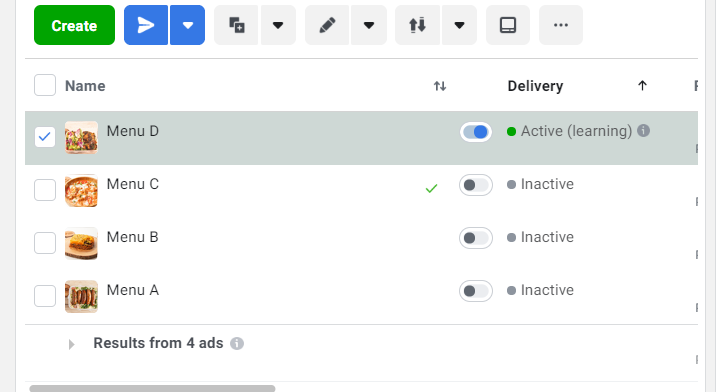 In the old Ads Manager, they were located in the top-right corner.
Another useful feature in the new update is the ability to see how many campaigns, ad-sets, and adverts are in your selected campaigns.
For example, in the image below I have selected one campaign, and in the left-hand tool bar it shows me that there are five ad-sets in that campaign and over 50 adverts:

This is updated from the old Ads Manager where it showed the campaigns, ad-sets, and ads in the tab view. The old version never stated how many ad-sets or adverts were in your selected campaigns, though.
In the left panel menu there's also a new addition for you to view all your unique ad creatives to measure their ROAS:
I found this useful for smaller accounts where I was only running a few ads, but if you have 50+ ads it's a little harder to manage.
The new Ads Manager update primarily focuses on the design and user experience, plus Facebook hasn't removed any features.
If you're still seeing the old Ads Manager, then next to your ad account name and ID will be the option to try the new Ads Manager:

Facebook plans to update its Business Manager
Facebook has said its next objective for the Manager category is to update its Business Manager to make it easier for agencies to onboard new clients, improve how agencies manage historical reporting, and to make it easier to assign and organize assets to people.
Facebook didn't state when this would be happening, but I can't wait! The Business Manager isn't the easiest tool to use, and it can be incredibly difficult to get new businesses to set up their account and provide access.
Fresh look
I'm very happy that Facebook has made these changes because I was bored to death of the way the old Ads Manager looked (I've been running ads on Facebook since they allowed advertisers to do so).
It seems that not a week goes by where Facebook doesn't make some type of update to the platform, so join our email list to be kept up to date of any new changes and how you can use them to your advantage.