In November, Facebook released their Facebook Messenger widget, which can be seen in thousands of online stores.
In this article I'll talk about how the Messenger widget works and my first impressions of it.
What is the Messenger widget?
In a nutshell, the Messenger widget is a box that appears on your website which allows the user to enter into a conversation with your brand on Facebook.
Once clicked, the widget opens up the Messenger app where the prospect can ask you a question or a set of questions to resolve their issue much faster through the use of bots.

For example, by using a third-party app like ManyChat you can create a workflow that asks the prospect what they are inquiring about, such as delivery or payment, and then automatically redirect them to your FAQ pages.
You can see an example here by Amanda Webb who uses a pre-automated messenger to let the prospect know that they will reply soon and whether they want to join her mailing list: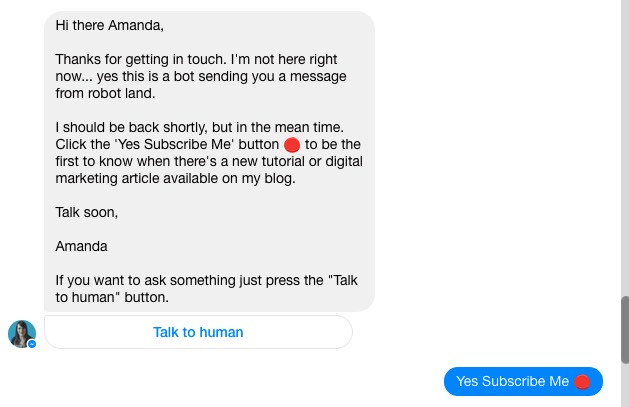 Benefits of the Messenger plugin
There are dozens of apps there to help you improve your customer service, so why not use the Messenger plugin.
In my opinion it has several benefits, listed below, that you cannot get with other plugins:
Retargeting – Facebook allows you to retarget anyone who has contacted your page. No other messenger or live chat plugin works as well with your Facebook pixel than Facebook products.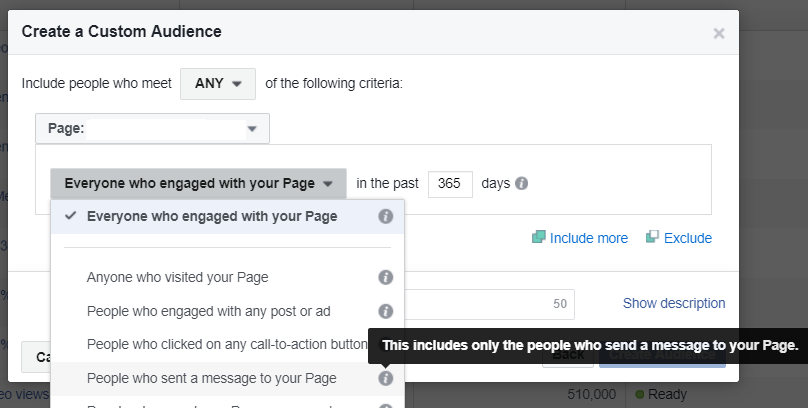 Multi-channel support – The Messenger plugin works so much better than email and hosted live support tickets on your website.
Very few people are going to find your contact page and send an email, which would take 24 hours or longer for a reply anyway. Support tickets on your website also mean the prospect needs to go back to your website to engage.
Messenger, on the other hand, allows you to reach prospects directly on their smartphone. All the chat history will be there for you and the prospect to see, and since the conversation is on Messenger and can be done instantly with a single click, you'll have more people engaging compared to email.
Add new prospects to sales funnels – If a prospect emails your store or calls up by phone, it's difficult to put them in your funnel as asking them to opt in over the phone is not scalable (too much manual workflow), nor is it really appropriate to ask during a customer service email.
The Messenger widget can be applied and merged with third-party tools that can collect email addresses and automatically sync them with your email CMS. You can apply specific widgets to specific pages, so one Messenger bot can provide a customer with all the information for the product that they are viewing, and another bot on another product page can provide information about a new product.
How you can use the Messenger plugin
What you can do with your Messenger plugin is totally up to you.
Like I said earlier, you can create unique Messenger bots that provide information with free content, like Nick O'Neill does by offering free lessons.
Wholefoods use the Messenger widget to help customers find healthy recipes and give them directions to their closet store.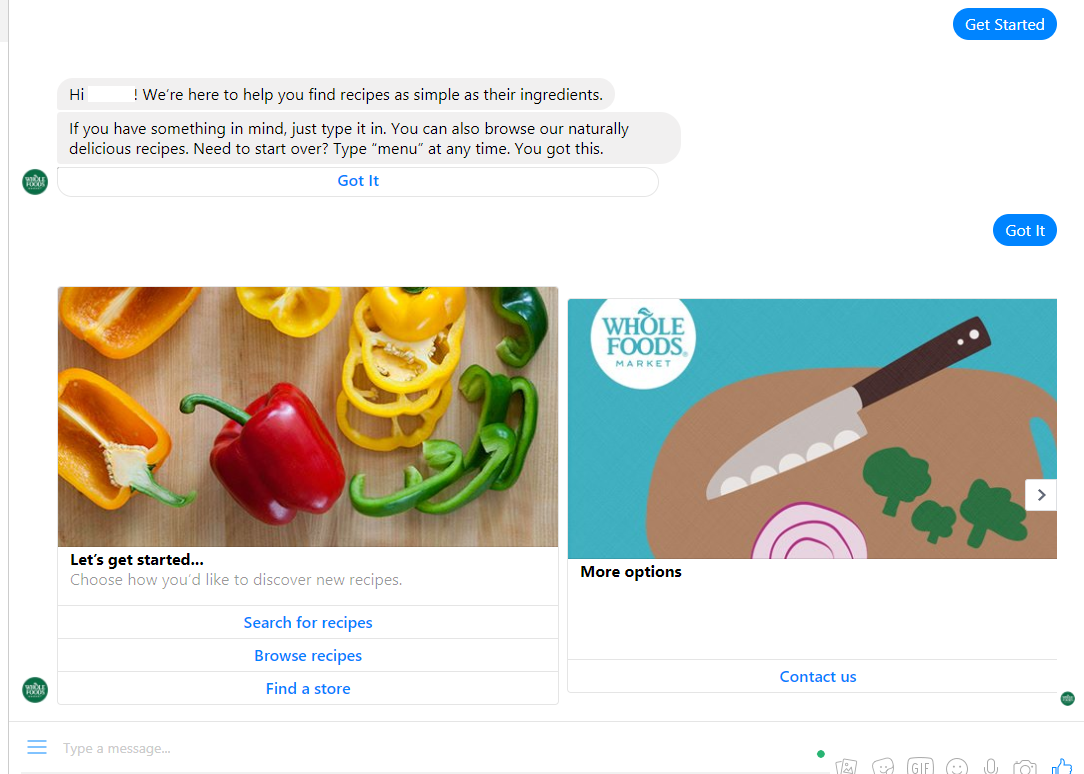 Meanwhile, e-commerce powerhouse Burberry asks prospects whether they want customer support, are looking for a gift, or want to learn more about the brand.

The sky is the limit when it comes to using the Messenger widget; you can pre-populate the bot with anything you like.
Research the top three pain points that prospects have on your site and explore how you can use the Messenger widget to solve them. For example, if you get a lot of questions about delivery, vouchers, or your best-selling products, then create a Messenger widget where the prospect can ask about:
delivery,
current valid vouchers, and
best-selling products
Then, based on their interactions, they will be taken into the next step of your Messenger funnel.
How to install the plugin on your site
To get your very own customer chat plugin you'll need to follow this start-up guide on Facebook.
You'll need to learn a bit of code, but if you have an in-house web developer it should not take them more than an hour to get your widget up and running.
To create a welcome message you can do that by going into your page's settings and writing your welcome message. If you'd like to add several steps to your bot, check out a service like ManyChat.
How will this impact e-commerce stores?
The reason that less than 3% of website traffic converts on their first visit is because they lack information about your product and brand.
The Messenger chat plugin offers cold audiences a fast avenue to directly ask you questions about your products. If your site receives thousands of visitors per day and you have someone to monitor your Messenger widget during working hours, then it should contribute to lower your CPA.
Within your welcome message let the prospect know that there is someone on the other side who will "typically reply in a few minutes" as this will increase the likelihood of them asking a question and waiting for a reply. Now all you have to do is make sure you can reply within a few minutes :).