Instagram has recently added direct tools and action buttons to its platform to help businesses reply to customers better and drive bookings without having to leave Instagram.
In this article I'll discuss how they work and how you can set them up.
Instagram's direct tools
Instagram's direct tools are a bunch of features that help you better manage customer comments. You can:
star messages,
filter conversions,
use quick replies (for FAQs), and
have new messages sent to inboxes (they were previously sent to the pending folder).
You can find all these options by visiting the inbox of your Instagram page. In the top-right corner of your inbox, you'll see the following (highlighted in red):
Here you'll be able to star messages, mark them as unread, and place them in your inbox.
By clicking on the comment icon, you'll also be able to set up quick replies.
You'll be asked to write a full message and a shortcut word, which appears in the future should you want to use the same message. Quick replies are useful when answering common questions such as opening times, delivery times and costs, returns, and more.
Instagram's action buttons
Instagram's action buttons allow users to make a booking, buy tickets, start their order, or reserve a product without leaving the Instagram app.
Currently, action buttons only work with third-party booking platforms such as Eventbrite, Grubhub, and OpenTable. You can find a full list of platforms that work with action buttons by clicking here.
After creating an account with any of the platforms listed above, you can create your action button by visiting your profile page and clicking Edit Profile > Contact Options > Add an Action Button.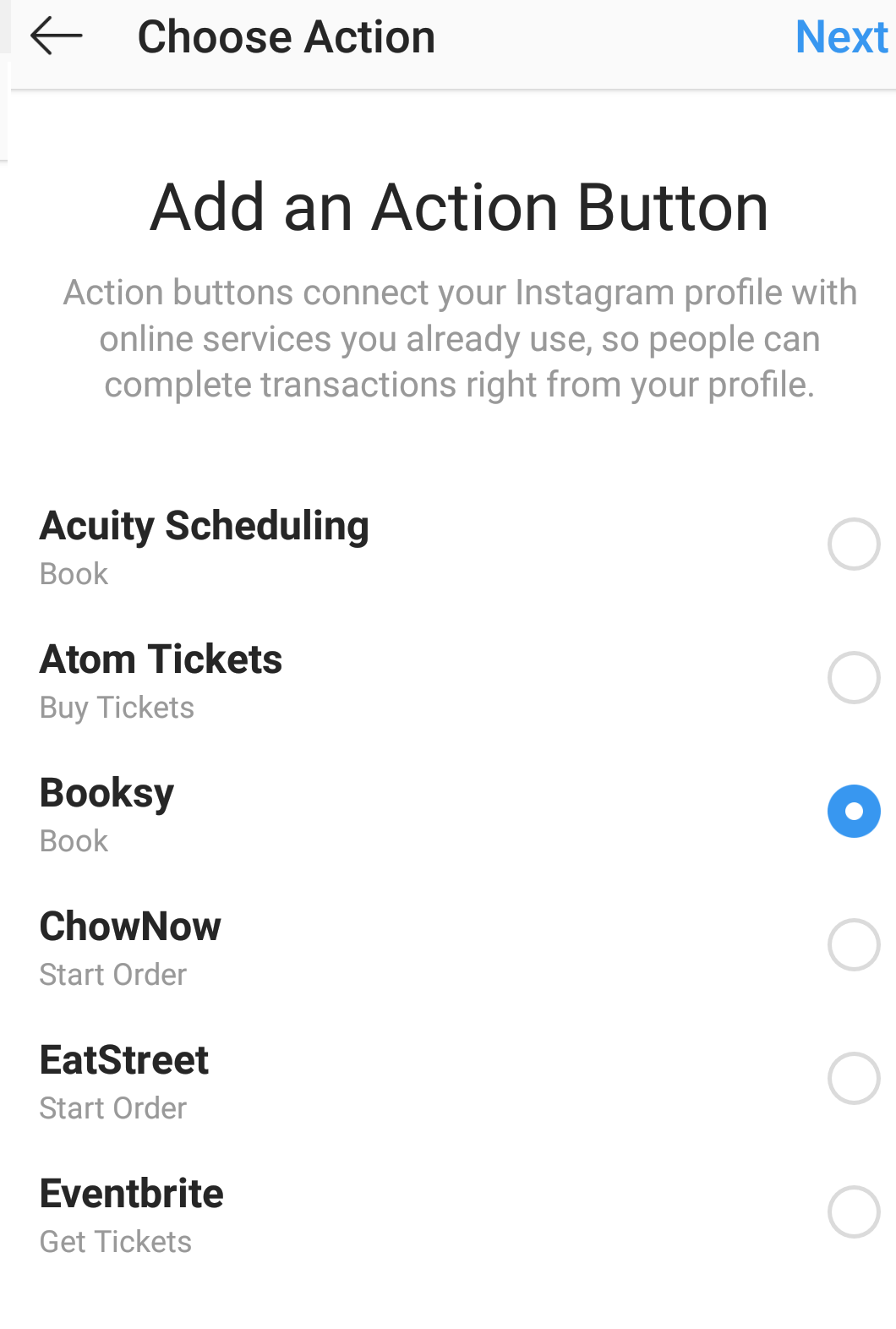 Here you'll be asked to select your third-party vendor and the URL for the user to make their booking.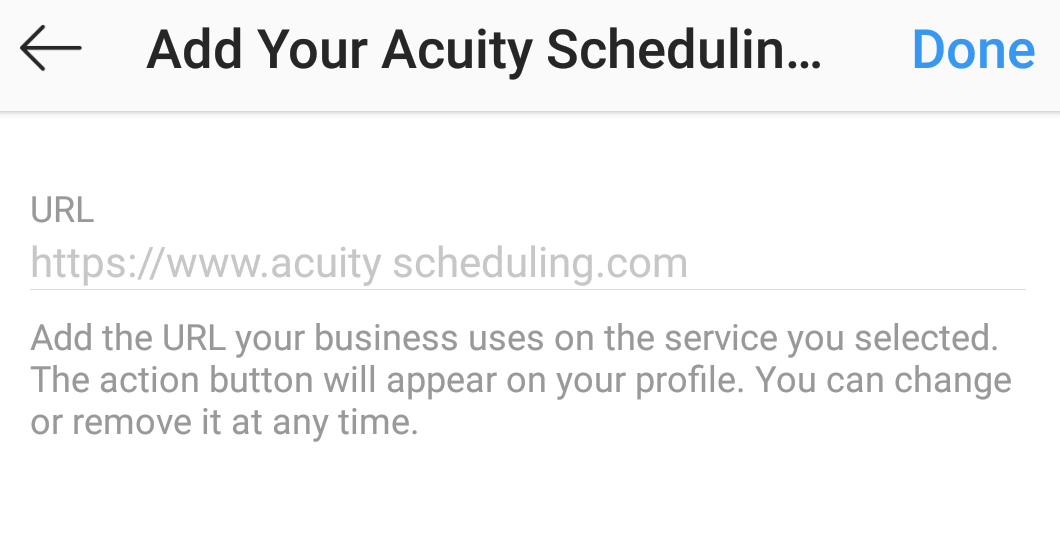 Once set up, users can make a booking directly from your Instagram profile. It will look something like this:
Instagram is the platform for e-commerce
As Instagram's user base grows, so does the options for businesses to better position themselves on the platform. Internet users are less likely to click links as they will take the users away from Instagram, which is full of awesome, relevant content for them.
Being able to make bookings through the app reduces friction in the customer journey. If all goes well, we may see the option to buy products directly off Instagram in the coming years!
How will you use direct tools and action buttons for your Instagram page?