As the calendar inches closer to the holiday season, one date stands out on the retail landscape: Black Friday. Over the years, Black Friday has evolved remarkably, transforming from a single shopping day to a full-fledged week-long marketing extravaganza. In 2022, online Black Friday sales reached $9.12 billion, further solidifying the importance of this day for retailers and e-commerce brands.
In this guide, we explore the origins of Black Friday and innovative marketing techniques to help ensure your e-commerce brand maximizes sales during this online shopping event in 2023.
What Is Black Friday?
Black Friday starts the day after Thanksgiving and extends into Cyber Monday, marking the beginning of the holiday shopping season. However, the term "Black Friday" was introduced in the 1950s when shoppers and tourists flooded Philadelphia for the Army-Navy football game. This unprecedented number of people created chaos in the city as well as increased the reported numbers of shoplifting.
To rehabilitate the negative reputation around Philadelphia, merchants and retailers reinvented the day in the 1980s to give it a positive connotation. They offered discounted merchandise and marketed the day as the beginning of the holiday shopping season.
Over the years, Black Friday has transcended geographical boundaries, becoming a global shopping phenomenon. Now, brands use traditional doorbuster deals and other marketing tactics to meet consumers' changing preferences and behavior.
As shoppers actively seek deals and discounts, leading a Black Friday marketing campaign can help attract customers, drive conversion, and increase profits.
Top 10 Marketing Strategies for Black Friday 2023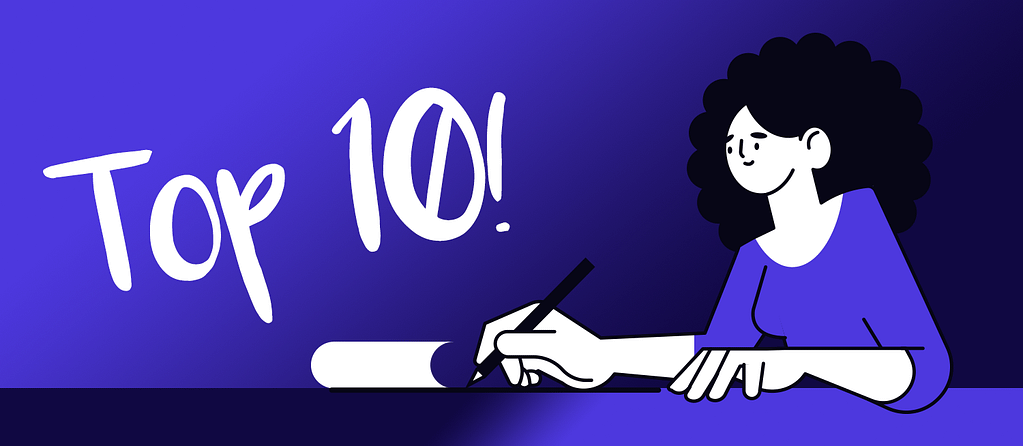 Use these marketing strategies to elevate your Black Friday 2023 advertising game and reach a large audience.
Leverage Social Media
Social media marketing has established itself as the foundation of Black Friday marketing campaigns. It provides a platform where your brand can directly engage with your target audience. You can have real-time conversations, answer queries, and create a sense of anticipation leading up to Black Friday.
Additionally, you can strategically reveal teasers and sneak peeks of your Black Friday deals to build excitement among your followers. Creating suspenseful countdown posts or daily reveal stories can also keep your audience engaged.
Collaborating with content creators who align with your brand is another game-changing marketing tactic. Social media personalities bring authenticity and additional reach to your Black Friday promotions.
You can ask online celebrities to generate social media posts or hashtags about why they love your brand and products, or you can partner with creators to launch gift card giveaways to build buzz around your weekend promos. This will attract customers on the big day and increase your holiday sales and revenue.
An effective platform for a Black Friday marketing campaign is TikTok. You can make short-form video content and create or participate in TikTok challenges to interact with the audience and make your Black Friday offers go viral.
Elevate Email Marketing
Email marketing is an effective tool to reach and engage a broad audience. To successfully use this tool, segment your Black Friday email list based on customer preferences, behaviors, and past brand interactions. This allows you to craft tailored messages that resonate with each customer instead of sending one-size-fits-all emails.
The subject line is another important aspect of an email marketing campaign as it sets the first impression on the receiver. Craft short, attention-grabbing subject lines informing recipients about your Black Friday deals. The subject line must pique their curiosity and encourage them to open the email.
You should also mention "Black Friday" in the subject line of your promotional emails so the reader understands the content and is more likely to open the email. Avoid boring and long subject lines to increase the email open rate.
One effective way to boost the open rate is to offer a reward, such as early discount code access for VIPs and loyal customers. It will make customers feel valued and appreciated, increasing the likelihood of conversion rates.
Optimize Your E-commerce Site To Prepare for Increased Traffic
As traffic surges on Black Friday, your e-commerce store must stay live and load quickly to deliver a seamless shopping experience. Before Black Friday weekend, test your website to ensure it is user-friendly and easy to navigate. Go through the user journey to identify and eliminate friction points that deter shoppers.
Online retailers also need to make their sites mobile-friendly so that buyers can easily order through their phones. To ensure shoppers know about your Black Friday promotions, use eye-catching banners, sliders, or pop-ups on your site's homepage.
Throughout the Black Friday sales week, implement upselling and cross-selling techniques to maximize order value. Recommend complementary products, offer bundle deals, or showcase related items during checkout. You can also send abandoned cart emails with additional discounts to entice customers to complete their orders.
Use SMS and Automation
SMS marketing and automation are your secret weapons for Black Friday success, as they help create a sense of urgency. You can send SMS messages to count down the days until the deals are live and keep the buyers updated. Notifying customers about flash or limited-time deals with a ticking clock encourages them to purchase swiftly.
Meanwhile, automation is an effective strategy to address cart abandonment issues. It can forward reminders to customers that they have items in their cart so they can complete their purchases.
Offer Pop-Up Promotions and Exclusive Discounts
Pop-up promotions and exclusive discounts add excitement to your Black Friday strategy. Pop-ups can offer time-sensitive discounts or early-bird specials, grabbing visitors' attention and compelling them to explore your Black Friday deals further.
You can also incorporate countdown timers within pop-ups to create urgency and prompt visitors to take immediate action. Countdowns can create the fear of missing out (FOMO) on good deals, driving shoppers to complete their orders.
Run Cyber Monday and Extended Black Friday Sales
Cyber Monday is the second-biggest shopping day and falls on the Monday following the Thanksgiving weekend and Black Friday. Offering deals that extend to Cyber Monday can keep your consumers excited and ready to spend more.
You can even offer fresh incentives to entice customers to return and make additional purchases. This provides a longer window for shoppers to acquire items from their holiday shopping lists.
Start Referral Programs and Loyalty Incentives
Because 82% of U.S. shoppers seek recommendations from family and friends before making a purchase, you should encourage customers to refer your products to their social circle. You can introduce a referral program that gives rewards or discounts for successful referrals. This effectively creates new brand opportunities and expands your customer base.
You can also leverage loyalty incentives to reward long-term customers with exclusive Black Friday deals, early access, or loyalty program points that can be later redeemed for discounts.
Harness the Power of Gift Guides and Shoppable Posts
Free gift guides can help your buyers reduce planning time and select the appropriate presents for their loved ones.
You can also leverage shoppable posts on social media platforms to simplify the purchase process. These posts can enable customers to make purchases directly through the provided link without searching for your site or products on Google.
Follow SEO and Website Best Practices
You must optimize your site for SEO to prepare it for the Black Friday Sale. Search Engine Optimization (SEO) ensures your store appears on results pages for Black Friday-related searches. This boosts your visibility and improves your site traffic.
You can also utilize paid search and display ads like pay-per-click (PPC) to boost your digital visibility to a broader audience and drive traffic to your Black Friday deals. Once your site starts generating traffic, you can use other marketing tactics to convert potential customers into loyal ones.
How Can MuteSix Help?
MuteSix can help you successfully execute your Black Friday promotions and marketing campaigns. Have a look at our case study to learn our scope of services and solutions:
MeUndies Case Study
MeUndies collaborated with MuteSix to execute their Black Friday and Cyber Monday promotional campaigns on Facebook and Instagram. MeUndies wanted to use moving ads that show numerous products in a row. These ads needed to be aimed at individuals who looked at MeUndies' products and visited their website but didn't make a purchase.
MuteSix inserted a special tool from Facebook (Meta) on MeUndies' website that surveyed and cataloged the items visitors previewed and added to their digital carts. As a result, MeUndies acquired many site visitors who were already interested in their products.
We divided this group into smaller segments based on demographics and launched targeted ads for their Meta feeds. We tried two different versions of the descriptions in the ads to check which one generated more results.
Based on this testing, MeUndies' was able to advertise posts that caused:
25% decrease in cost per purchase
5x return on ad spend (ROAS)
30% decrease in cost per add-to-action
The Bottom Line
Black Friday is a golden opportunity for e-commerce brands to boost sales and revenue. Using these Black Friday marketing ideas helps your brand generate high sales during this shopping extravaganza.
As you gear up for Black Friday 2023, reach out to MuteSix. MuteSix accelerates growth for disruptor brands through real-time marketing that solves for customer, market and brand needs.
Leveraging data-backed, omnichannel media buying, growth marketing, and creative strategies, our team of forward-thinking experts scale brands to success faster and more efficiently than any agency can.
Ready to grow your brand? Contact us today for a marketing consultation to see if you qualify for a free omnichannel audit.
Sources:
Black Friday sales rake in a record $9.12 billion from online shoppers | NPR
What's the Real History of Black Friday? | History
The delicate balance of social influences on consumption: A comprehensive model of consumer-centric fear of missing out | ScienceDirect
New Research Shows Consumers More Interested in Brands' Values than Ever | Consumer Goods