Yotpo (pronounced yot-po) is a Shopify content marketing app that helps e-commerce businesses generate product reviews from customers, increase brand social proof, and drive customer loyalty.
In this article, I'm going to review Yotpo to help you decide if it's right for your business.
How important are customer reviews?
Online reviews are a BIG deal.
If your business only has a handful of reviews on Facebook and Google, shoppers are deterred from using your business as they know a few positive reviews can be faked, and they are savvy enough to know that a lack of reviews means not many people are using your business' products.
It's much harder to fake 200+ reviews, and it's the reason why over half of online shoppers start their search process on Amazon purely because they want to read reviews.
An Invesp infographic found that 90% of consumers read online reviews before visiting a business, with 88% of people trusting online reviews as much as a personal recommendation
If you own a business in a competitive niche where competitors' products are similar, Yotpo is a great tool to generate real reviews and help you stand out from the rest.
The benefits of Yotpo
One of the biggest, if not the biggest, benefit of Yotpo is that it works with several partners including Facebook, Instagram, and Google.
You can use reviews generated on Yotpo as part of your Google Ad listings.
If a customer leaves a Yotpo review with photos, then within the app you can use their text and photos to create a Facebook or Instagram ad.
Yotpo's interface makes it simple for customers to write a review and add photos from their mobile device without effort any effort.
As well as leaving reviews, customers can ask questions about a product that your team or other customers can answer. Whenever we buy something online, there is usually one or two objections, and quite often we'll turn to Google to find the answers. Yotpo's questions are very much like an FAQ in that they will help customers get answers to their questions.
Yotpo uses Swell Rewards, which incentivize your customers to write a review, follow you on social media, read your content, and refer friends for points which can earn them cash credit.
Not all reviews will be positive, and Yotpo's Consumer Insights tool helps you break down negative reviews into several areas such as size, fit, quality, material, fabric, value, and more, to give you an idea of where you can improve as a business.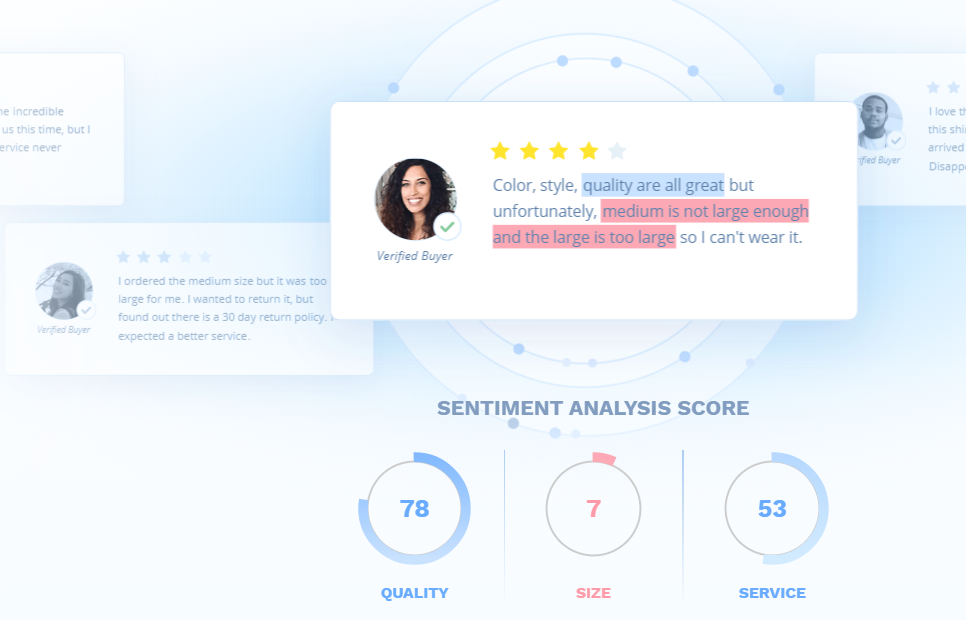 Yotpo Pricing Plans
Yotpo has two pricing plans:

The Forever Free plan is exactly that (free forever), but comes with very few features and is best suited for hobby businesses. On this plan you can only generate reviews from sending emails, and it is limited to 50 orders per month.
The Premium plan comes with all the bells and whistles and pricing is completely dependent on how many orders you receive each month.
Is Yotpo for you?
Yotpo is best suited for e-commerce businesses that receive hundreds of sales per day but are finding it hard to get customers to leave reviews, or for stores that receive a lot of website traffic but struggle to convert, or for businesses that sell a lifestyle product but struggle to obtain user-generated content.
If your website is optimized for mobile and runs great but your conversion rate is below what you'd like, then using Yotpo will add social proof to your product pages which may see an increase in sales.
If you have no interest in using photo reviews as part of your content strategy, don't want users to ask questions about your products, or don't require a loyalty system, then there are cheaper and simpler Shopify plugins that will help you obtain customer reviews.
Yotpo is what I'd call a full-stack Shopify app, in that it not only helps you to obtain REAL reviews, but it uses those reviews to increase social proof on your site, create better Facebook ads, increase loyalty, and more.
Yotpo is best suited for online stores that want to utilize every marketing tool possible to increase growth.
Website: www.Yotpo.com