In this week's blog post I'll be reviewing the Shopify app Conversio (formally known as Receiptful).
If you're currently running a healthy converting store on Shopify and would like to take it to the next level or streamline your app and SaaS tools in a single place, Conversio may be the ideal app for you.
In this article you'll learn:
how Conversio works and its pricing,
the benefits and features it will provide your business, and
whether it's the right app for your Shopify store.
How Conversio works and its pricing
Conversio dubs itself as the all-in-one dashboard that will take your business to the next level.
Conversio, essentially, is one part email marketing machine and one part widget optimization that aims to increase customer LTV.
Through the use of receipts, abandon cart and follow-up emails, the app engages with your customers on a frequent basis, gently reminding them to place more orders with your business.
The aim of its widget is to optimize your store to increase conversions and cross-sell with relevant products.
Combined into a single app, Conversio aims to help store owners reduce the amount of apps and tools they use to sell.
Conversio comes with a 30-day free trial. Pricing starts at $19 per month upwards. For a business with 1000 orders per month, the price is $139 per month, or $198 per month if you opt for unlimited newsletters.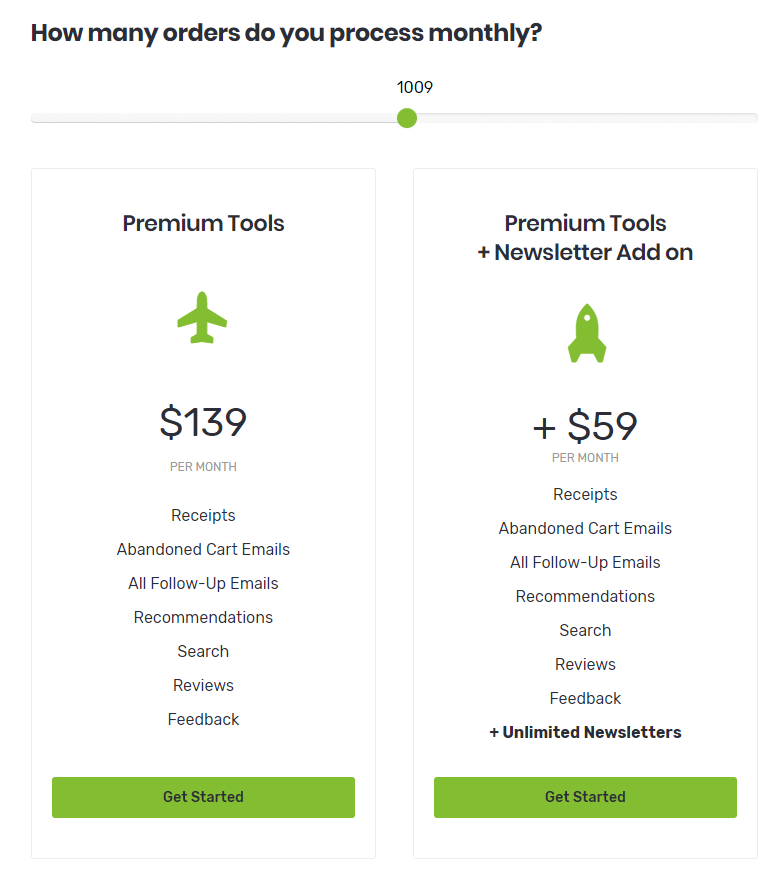 What benefits does Conversio offer to store owners?
Conversio is 100% customer oriented, meaning the app's primary goal is to get customers to spend more money with your business (increasing customer lifetime value).
It achieves this through:
email automation, and
up-sell and cross-selling via on-site widgets.
If you're having trouble getting first-time customers to re-order, or your average order frequency isn't up to scratch, Conversio's email tools allow you to send personalized content based on their past orders.

For example, their receipts email can automatically generate a unique voucher code for first-time customers to use when placing their next order.
This voucher code is then added to your Shopify store and can only be used by that customer.
If the customer doesn't redeem their voucher, they can be reminded again through follow-up emails.
Conversio claims that you can increase sales by 5% in minutes by using this feature, and it is free to use for everyone (no purchased required).
Their widgets focus on up-selling and cross-selling to customers by improving your search review, adding social proof to your products, and serving product recommendations based on their activity with your Shopify store.

What the Conversio app has done is take the most profitable automated emails and on-site widgets that increase LTV and merged it into a single Shopify app.
This makes managing your entire site easier as you don't need to use dozens of different apps, and you can track your results through a single dashboard provided by Conversio.
Is Conversio right for your Shopify store?
If you're looking at using the Conversio app for your Shopify store, chances are you're already using other apps or email automation tools.
The biggest difference between Conversio and email tools such as MailChimp and Klaviyo is how it's priced.
Whereas most tools charge you per email subscriber, Conversio charges per order.
Their pricing plan has a scroll feature where you'll be able to figure out whether the service is more cost effective for your business.
Quite a few conversion-based Shopify apps are priced pretty high and come with commission fees, making them less than ideal for smaller e-commerce brands.
Since Conversio only charges you per order, the app is perfect for stores of all sizes.
Its follow-up feature contains all the automated email types that most SaaS tools provide, such as win-back, promotions, broadcasts, and feedback emails, so you don't lose anything in terms of what you can and cannot automate.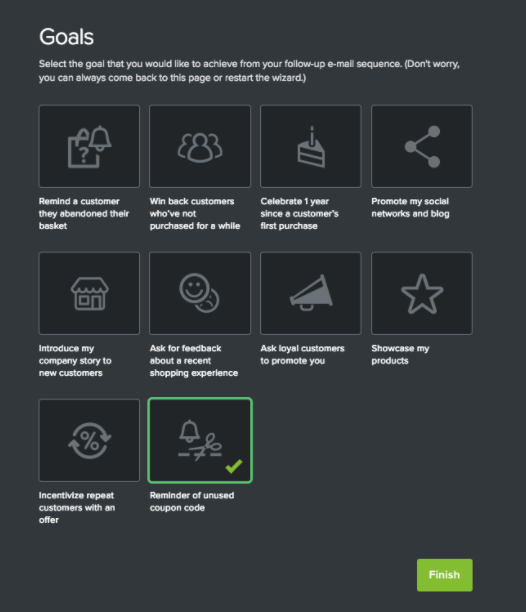 What I like most about Conversio's email feature is that it will automatically segment your customers based on their behavior and actions. It includes the following segments:
First-time buyers
Repeat customers
Active repeat customers
"At-risk" repeat customers
"Inactive" repeat customers
Potential customers
This ensures that you send the right emails to the right customers at the right time.
Conversio – the app killer
Conversio is what I call 'the end boss' for Shopify apps
If you're using all of its features, you can easily remove two or three apps from your store, increasing your site's speed time and lowering your monthly spend on apps.
For larger stores with dozens of team members, being able to view data and insights through a single dashboard improves communication and saves time from switching from one tool to another.
Conversio is the perfect app to increase your customer LTV while reducing the amount of apps your store uses.
Website: www.conversio.com